"Well Dressed?" was funded by a £257k grant from the UK landfill tax scheme with support from Marks and Spencer, examined the future sustainability of the supply of clothing and textiles to the UK. The final report and supplementary information can be downloaded from this page. The report created extensive industrial and media interest, and for an update on its impact, try an internet search with the string {"Julian Allwood" fashion}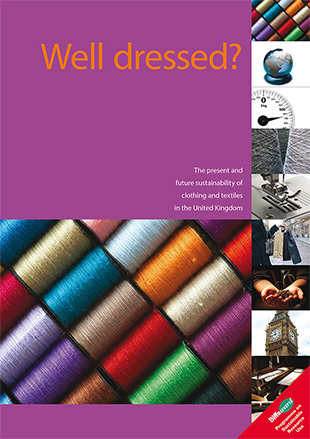 Aims
To map the flows of materials, energy and emissions, coming in, being used within and going out of the UK, for the clothing and textile sector.
To evaluate the environmental, the economic and social impact of alternative supply chain structures or other scenarios in the clothing and textile sectors.
To identify production or recycling technologies of change (reducing the environmental burden of the sector, while retaining competitive profitability)
To give suggestions on how to achieve certain desirable changes.
Read the annex presenting technical background details for the report